5 Strategies to Increase Your Salon Profitability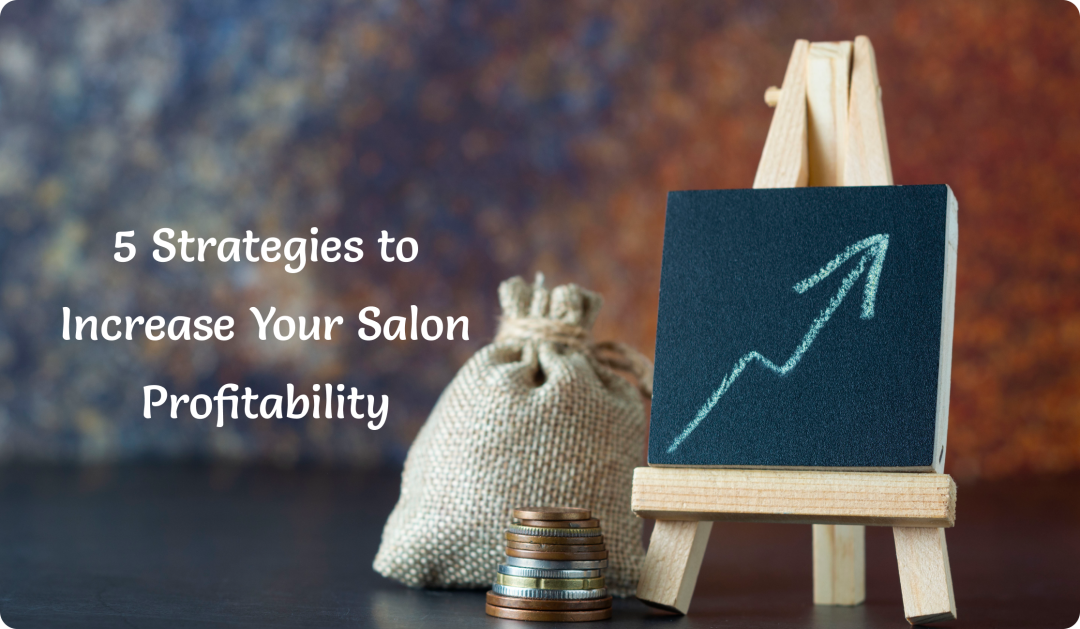 Every salon owner takes great pride in being part of the beauty industry. When they see their salon swarmed with clients, they feel like they have ticked off all the right boxes of a productive and profitable salon business. However, the reality is slightly different. Just because your salon is busy, it doesn't mean it is profitable. Increasing the profits of your salon is more than just having all the appointments on your beauty salon software booked. With certain tricks and tips, you can dramatically increase the profits of your salon while being productive at the same time.
If you feel your current marketing approach is not working for your salon, it's time for a business upgrade. Whenever you feel like your salon business has suffered a slump, it's time to become more proactive and take responsibility to make it the thriving business it once was.
Once you identify the problem areas and those that need improvement, there is no stopping.
Follow these tips and you'll be well on your way to increasing the Salon Profitability of your salon:
1. Bring more clients through the door:
The best way to increase salon profitability is by increasing the number of clients you serve. Now is the time to become serious about proactively working on your client base. While concentrating on retaining clients is good, work on attracting that section of your potential customers that visit your competitors. With a few tried and tested marketing techniques, you can definitely boost your salon business.
Here's how:
• Client referral program: Start by developing an active client referral program. Each time your existing client refers your business to their friend or family, reward them with thank you letter and freebie service. This will generate new clients straight away. You can team up the referral program with a rewards program. For example: If they refer to one friend, give them a 10% discount while if they refer to two, give them a 15% discount. With the likelihood that they will earn more discounts, they will refer more and more friends.
• "Bring a friend" promotion: By doing this, you may not make big profits but you will definitely build client numbers. Once a month you can run a promotion wherein you can ask your clients to bring their friends along while they avail their service. Use this opportunity to market your offerings to the 'friend'. When they see the overall efficiency of your salon, they're more likely to visit you the next time they need a beauty service.
• Word of mouth marketing: It's true that you can pave the path to success for your salon without spending a dime. Ask your existing clients to spread the word. Tell them to post pictures after their treatment on social media platforms to let their friends and followers know about you. It's no cost but highly effective advertising.
2. Client retention:
On average, most salons are able to retain only 30% of their new clients. Smart client retention is the most powerful way to boost the productivity and salon profitability of your salon. Here's how you can do it:
• Pre-book: Put to use sophisticated beauty salon software so that clients can pre-book their appointments before they leave. With this, there's a great chance they'll return.
• Value-added service: Instead of starting a discounting war, add value to your services. Every time a client avails a service, give them a subsidized rate for their next service. However, the value you add must be genuine. Regular and savvy clients smell fake offers and get easily annoyed if you are trying to fool them.
• Tie-up with suppliers: Another strategy to make sure your clients keep coming back is by bringing suppliers on board. If there's a new beauty product in the market, have a counter for it in your salon. This way, you'll have visitors who would want to come and sample the product. You can also ask your suppliers if they are willing to give out promotional gifts to your clients.
• Stay in touch with your clients: Great customer relationships start by staying in touch with clients. Once a client leaves your salon, don't cut off from them forever. If you really want to see them again, you need to put in some effort to stay in touch. With the aid of the beauty salon software, you can probably send them promotional mailers and useful tips so that they are well aware that you are still in the business.
3. Train your salon professionals:
Taking your salon game up a notch is in the hands of your staff/employees. It's a simple and straightforward way to increase salon profitability.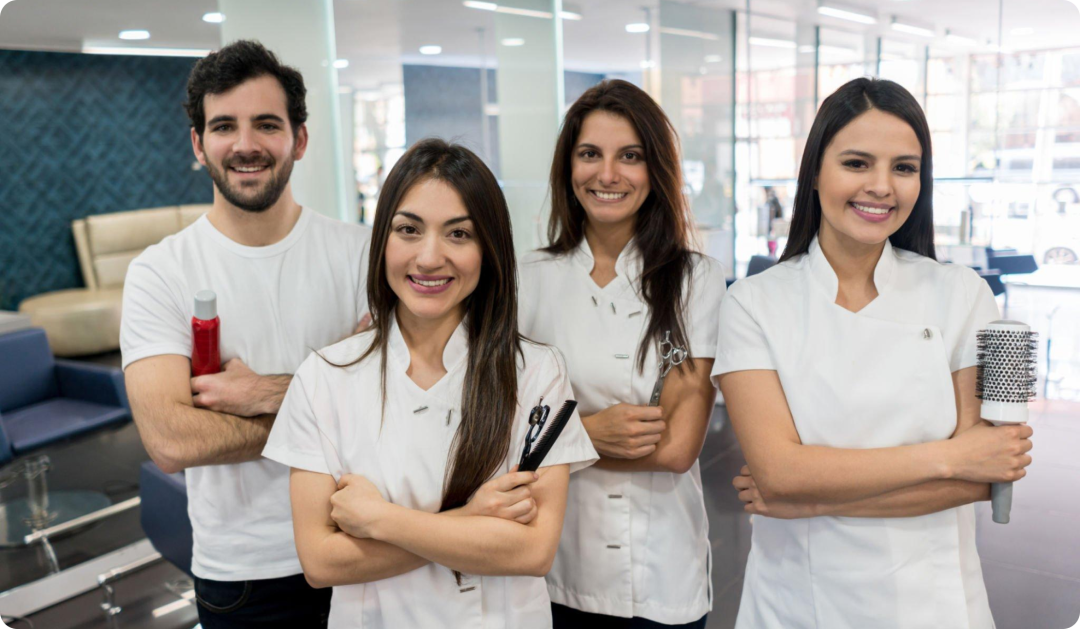 • Review client history: If you have streamlined beauty salon software, tap into the client's history to see what services has he/she availed of in the past. Most clients visit a salon for more than one service. Hence, if a particular client visits you for a body wax, remind them that their hair color touch-up is due too.
• Train your employees to upsell: The salon industry is one industry where upselling works. Teach you, employees, the art of selling another service to clients. When done subtly, it can drive business.
• Set goals for your staff and reward them: When your staff improves client retention in your salon, reward them. Set goals for them so that they can maintain a consistent clientele. Each time they meet the goals, reward them. You can even throw them a huge party at the end of the year.
4. Capitalize on pre-book and rebook:
If you really want to sell out all your appointments in the day and keep your clients busy, resort to beauty salon software. It will not only increase your appointment numbers by up to 50% but will also significantly reduce salon no-shows.
• Offer rebook to every client: When the client is about to leave, they should be offered re-booking. The best thing would be to create a rebooking strategy and teach your staff how they can use it effectively.
• Make your stylist responsible for client rebooking: The real person who can drive rebooks is your stylist. Ask them to tell their clients when they're due for their next sitting so that they can rebook their appointments well in advance. If your stylists are successful in meeting their rebooking goals, reward them.
5. Incorporate beauty salon software:
With changing times, it's important to connect with your customers in a new way. No customer would enjoy visiting a salon that's obsolete in terms of technology. Therefore, if you want to drive profits or simply increase the salon profitability of your salon, look for new tools such as beauty salon software. It gives direction to your business by helping with business management, scheduling appointments, automated marketing, online billing, client management, and customer feedback management.
The challenge for most salons is recognizing their areas of improvement. Once they identify their weak points, they will know how to use the available resources to be more productive. In the quest of increasing the productivity of your salon, you will be able to drive salon profitability. Sign-up to MioSalon, beauty salon software, and you will produce results down the road. You can even check your productivity reports every month to track improvements.