Beauty Salon Advertising Ideas to Build your Clientele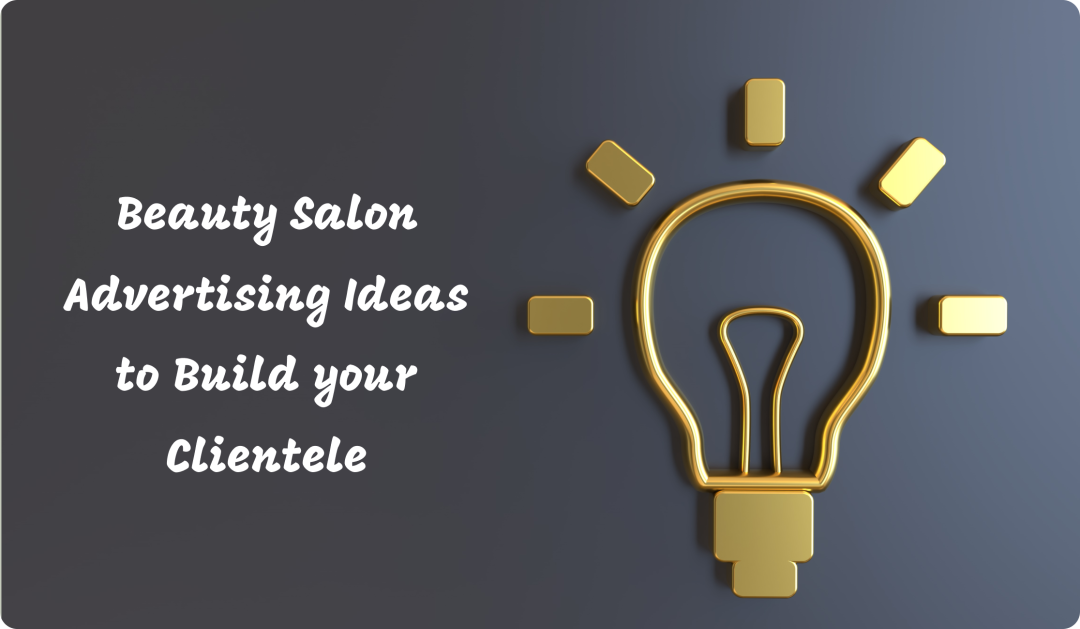 Salon Advertising ideas are essential in a Salon Business. You may have the best beauty services, the most experienced staff in town, and a top-notch line of products, but do your clients know it? When you're in the beauty business and no one knows you exist, it does nothing for you.
If you really want some kind of return on investment and want to become the most popular neighborhood salon, you have to get the word out. This makes the need for salon ads more important than ever.
To ascertain the growth and success of your salon, it's vital to have some salon marketing ideas, and is also a good time to review your advertising practices.
Advertisement for a salon is the best way to get clients through the door. However, how do you know how much advertising is enough? It all depends on the kind of approach you take. Whether it's offline, online, or referral advertising, there are certain things you must know before deciding on a hair Salon Advertising strategy.
8 Creative Ways to Do Salon Advertising For Excellence
1. Print Advertising:
There's no better way to get your salon noticed than advertising in the local newspaper. Print advertising is a traditional form of advertising that has benefitted salons, spas, and massage parlors for years. For your beauty salon advertisement, you can always opt for a paid story in the local newspaper in the form of a display ad, classified, or advertorial. You can also consider putting a full-page or half-page ad in a popular beauty magazine. However, make sure you put your ad in a place where it will actually get noticed. Keep the layout simple, the call-to-action concise, and the headline compelling. If you do so, you will be successful in attracting your ideal clientele from Salon Advertising.
2. Search Engine Advertising:
In the era of digital advertising, resort to putting your advert on search engines. For this, all you have to do is find search terms relevant to your business such as salon, spa, hairdressing, haircuts, nail art, etc. Your ad will pop up in the paid ad section of the search engine results page when anyone searches the designated terms. When anyone clicks on the link, they will automatically be directed to your salon's website or social media page. This is the best way for a new business to build an online presence.
3. Social Media:
Most successful salons are leveraging social media and internet marketing to build relationships, reach out to people and generate business. It is also a great way to stay in touch with existing as well as potential customers. Since the beauty business is mostly a visual industry, having a Facebook and Instagram presence is mandatory. Use it to your advantage to share with your followers the work you do, promote new products and run offers and deals. However, just setting up a page is not enough. To be effective on social media, you need to work towards a specific goal such as gaining more followers, selling specific products, or gaining referrals. When you channel your Salon Advertising ideas in the right place, you will be able to get more clients through the door.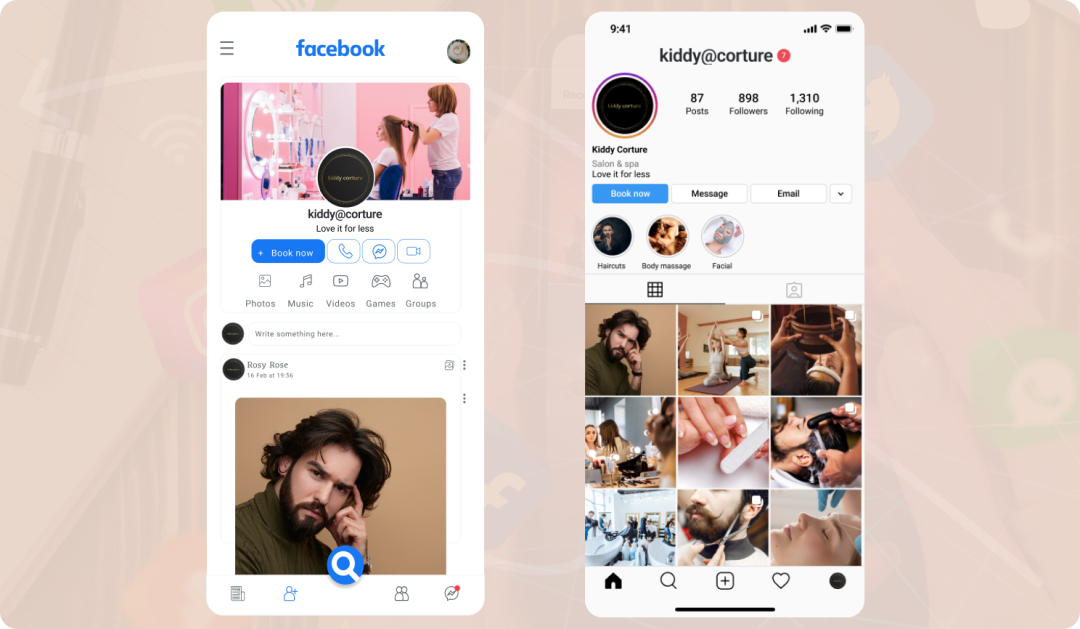 4. Staying Local:
Salons and spas come under the category of a local business. Thus, before choosing a medium to run your salon ads, consider the specific location of your target demographic. For example, if you run an upmarket salon, you would want to advertise to local residents and the affluent section that are well within the reach of your salon. Some inexpensive yet effective offline ads that are local in nature include flyers, promotion banners, stands, and outdoor signs. These low-cost options ensure a high return on investment. They're a sure-shot way to attract clients to your beauty salon.
5. Attend a Trade Show:
Another way of staying relevant in the local market is by attending trade shows. There are numerous beauty and bridal shows that happen in every city. While you can consider being a local exhibitor at these shows, you can also attend them as an audience. It is a great platform to demonstrate your services to your potential clients. It also gives you a chance to interact with your competitors and gain insights into the latest industry trends. Trade shows and expos is one of the best Salon Advertising tactics that allow you to interact with different kinds of clients under one roof.
6. Referrals and Upselling:
Did you know? You can get loyal clients without spending any money on advertising. Existing customers are often the biggest asset for any company. Encourage clients to share information about you and reward them in return. Referrals are the simplest form of a hair salon advertisement. Salon owners should take advantage of this and invite new clients to their salon. Another way of ensuring you get more bang for your buck is by upselling to existing clients. It is a subtle way of getting your clients to spend more when they're in the chair. For example, if a customer comes in for a pedicure, lure them to get a manicure as well or upsell a retail product. Take advantage of word-of-mouth advertising to encourage satisfied clients to spread the word about your business.
7. Partner with other Businesses:
A Salon Advertising works wonders when it's centered around a community. Resort to indirect advertising by partnering with businesses similar or complementary to yours. For example, you can partner with a women's NGO to hand out giveaways and promotional items to the members of the organization. Make sure the promotional pieces and giveaways include your company logo and contact information. When you partner with businesses that are already established and reputed, it increases your chances of finding your ideal clients.
8. Content Marketing:
If you thought content marketing was a saturated form of advertising you're mistaken. It still holds good to promote your business. Consider advertising yourself through online content including blogs, videos white papers, and e-newsletters. Everybody likes free content such as tips, ideas, and hacks. Write useful content that would not only be opened by prospective customers but will also help you get found on popular search engines. Make sure the content you roll out is relevant to your salon expertise. Also, promote this content on all your social media pages. Never underestimate the advantages of content marketing.
Salon advertising can be a tricky practice. If you're a newbie, it will take you a few months to understand the perfect recipe for salon ads. However, make sure you track results from time to time to see what's working for your salon and what isn't. Use good salon management software to help you set up and track your campaigns. An effective Salon Advertising campaign will help you bring clients through the door without much effort.