6 Must-Try Salon Marketing Ideas for Millennial Appeal!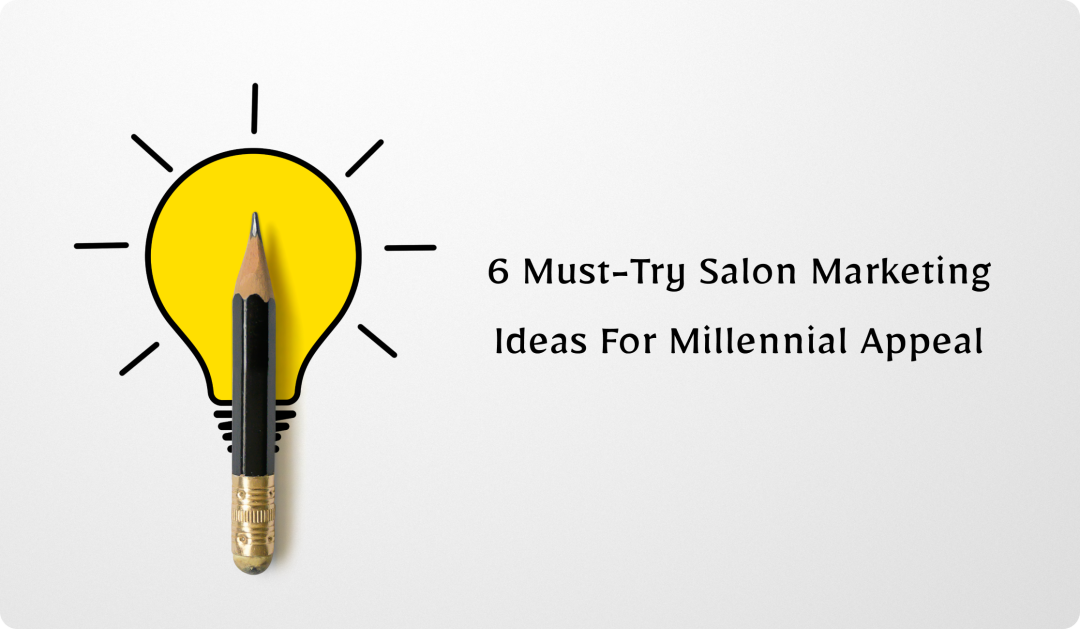 It is important to know the art to attract millennials. When it comes to marketing to a millennial client, traditional and boring methods such as television and newspaper ads are just not going to work. Millennials have grown up alongside a technological revolution and thus they rely on their smartphones and social media to discover businesses like yours.
Most salons in the beauty business have a pre-conceived notion that millennials don't have money to spend. The truth is that they are the ones who are more particular about the way they look and thus don't mind spending any amount of money to groom themselves.
While they are an important target demographic for a salon, marketing to this segment can be extremely tricky. Before we move on to the top tips to get your millennial marketing game on point, let's give you a round-up on who millennials are actually.
Millennials also referred to as generation Y is definitely a unique breed. Technology has played an important part in their lives and most of the people in this category have grown up during a technological boom. Millennials also tend to be more progressive, technologically savvy, and entrepreneurial.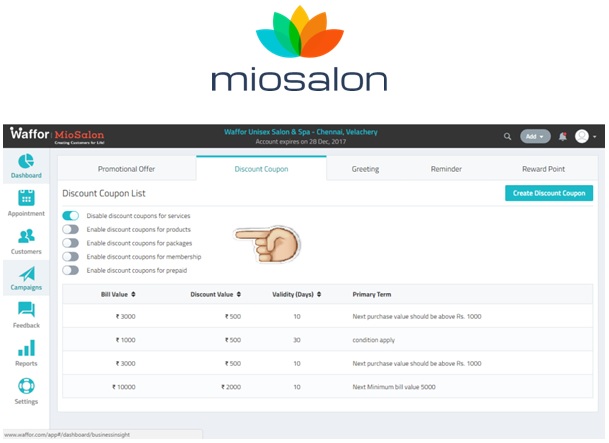 Thus, when you formulate salon marketing strategies on your salon software for them, you need to be very careful with your words and underlying message.
5 Tips to Attract Millennials To Your Salon
1) Simplify offers:
When marketing to attract millennials, there is no sense in beating around the bush. It's always better to be straightforward. Time is very precious to them and if you can't offer a solution to their problem, they are going to be offended and may not even do business with you. They literally hate the idea of being taken for a ride. Instead, focus on the main points. Avoid talking about silly features and benefits of a service. Don't focus on selling. Focus on building a trustful relationship. If you keep your offers, deals, and programs simple, they are most likely to do business with you.
2) Evoke:
If you're able to evoke some form of emotional value in your social media posts, chances are that you'll be able to influence a client's buying decisions. Laughter, amusement, surprise, and joy are some emotions you must evoke in your salon's social media posts.
3) Care:
While your salon may offer great styling and products, millennials don't want just that. They usually choose their salon based on values such as social responsibility, give-back programs, and charity events. 70 percent of millennials are more likely to spend more at salons that support a cause.
4) Tailor your messages:
One thing is for sure millennials are less influenced by traditional advertising and brand marketing. Only one percent out of a hundred say that a compelling ad would inspire brand trust. They are the lot that really doesn't want to be sold to. Salon marketing isn't really a one-size-fits-all deal. Salons should focus on tailoring their messages to in-depth buyer personas and work towards creating fruitful relationships.
5) Listen to:
Another thing we've realized in-salon marketing is that it is definitely not a one-way streak. 60 percent of millennials say that if a brand engages with them on social media, they're more likely to become a loyal customer. Listen to their needs and wants and tailor experiences for them. From VIP memberships to loyalty programs, give millennials the salon experience they desire and they'll be your clients for life.
Millennial Salon Marketing Ideas
1) Use special offers:
Everyone loves a little something for free. The best way to attract millennials is by giving them the option of extra add-on services and top-ups. Choose something that won't leave you at a loss but at the same time will prompt your clients to make a return visit. Whether it's a 10-20% discount on their next coloring service or free file and polish, any additional offer is sure to get them through your doors again within a month. If you are incorporating any special offers only for millennials, make sure to include it in your salon scheduling software so that the discount applies automatically during checkout.
➢ Have Instagram-friendly spaces:
Let's agree that social media is a big deal for millennials. If your salon space looks super smart and chic, you'll have more clients dropping by. Make sure you use colorful styling products and tools to attract the young generation. You could also use pretty crockery to serve refreshments. Think about the bathroom area too. Good lighting is a win-win for a millennial client that loves taking pictures. If your space permits, how about having a photo wall with some quirky wallpaper. Each time a client takes a picture or a haircut selfie, their followers too would want to know where this place is. You need to understand the ways to Engage with your Clients. If you ace your salon interiors, you've already won the heart of every millennial client.
2) Create an exclusive experience:
Salons are becoming much more lifestyle savvy. Millennials love memorable experiences much more than fancy products. From their first interaction with your salon till they leave, make sure to serve them a top-notch experience. While the standard of service you offer has to be great, work on the technological front too. Make it easy for them to schedule appointments on salon software. Create different stations for them to avail of different services. If your budget permits have a wine or coffee bar, comfy couches, and a nice chill place where clients can actually unwind.
3) Be authentic:
Avoid campaigns and social media content that contains words such as 'act now' or 'hurry'. As mentioned earlier, millennials don't like to be pushed into anything. Instead of prompting them to visit your salon, add value to your posts and tell them why your business is worthy of their time and money. Know how to create Like-Worthy Content on Facebook. If your beauty business is able to make a significant difference in a client's life, they'll be more than happy to do business with you. For example, as a spa owner, you could offer discounted services to students after their exams which is a great way for them to unwind from the stress. Such marketing gives them the impression that you truly care about their well-being. This way, you'll be on the right path to accumulating loyal customers.
4) Utilize word of mouth:
Millennials love spending time with their friends. Endorsing your products/services on social media is a great way to attract millennials. By posting often, positive word-of-mouth marketing will happen without you putting in much effort. You could plan your campaign months in advance on your spa software and check business reports later.
5) Teach them everything you know:
If you have a millennial dropping by at your salon for a service, don't just serve them and ask them to leave. Use this as an opportunity to win them over forever. Build up their trust by sharing tips and showing them the products you have. When your stylists show your clients that they excel at their work, they're likely to visit your salon more often than ever. Though it may not make a sale straight away, they'll ponder over it and come back next time.
Developing a salon marketing strategy to attract millennials is more important than ever. They're the ones that make spontaneous buying decisions and can significantly contribute to your overall bottom line. If your salon succeeds at attracting millennials, you may be even able to increase retail sales and eventually profit margins.
You can market big even with a small budget. Millennials are going to love your salon if it is technologically forward. Start by getting yourself MioSalon, salon software. Make sure to check it out as it can take your salon or spa to the next level.