Invest in Salon Software to Attain Max Return on Investment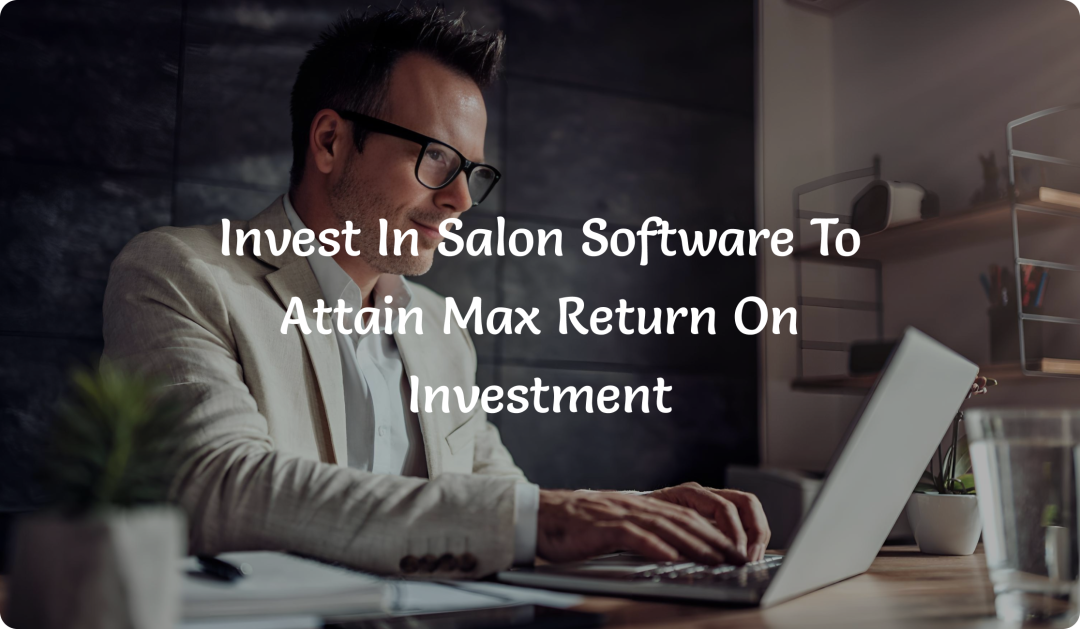 Invest in Salon Software to Attain Max Return on Investment
The hair salon industry is growing year over year. A lot of people passionate about the beauty business set up their own salons keeping in mind the revenue, profit, and margin. While there are significant profits, many salon owners stumble when it comes to calculating return on investment. Keeping a track of where you're spending your money is extremely important. Failure to do so can result in a major loss and you really don't want that to happen to you.
If you're a salon owner struggling to measure ROI, the answer is simple. Incorporating beauty salon software into your daily routine is the answer to driving return on investment. Are you wondering how? Let's find out!
In business, return on investment (ROI) is a performance measure used to evaluate the efficiency of an investment. ROI measures the benefit of money put into something.
Knowing your ROI is extremely crucial as it gives you a fair idea of where you're earning or losing money. A simple calculation can literally drive all your spending decisions.
Table of Contents:
Parameters to monitor to perfect your Salon ROI Calculations
2. Salon Marketing Promotions and Strategies
3. Purchasing New Tools for Salon
4. Investing in Salon Software
How does Salon Software improve Salon & Spa Operations
1. Save time on administrative tasks
3. Reduced time on accounting and payroll management
1. No more no-shows in your salon
2. Increase salon client retention
If you are unsure as to how you can perfect ROI calculations, here are a few parameters you should monitor:
1. Hiring new Salon employees:
What are the important aspects to consider while hiring new Salon employees?
If you've upsized lately, check if individual employees are an asset or a liability. Estimate the kind of impact a new employee is having on your overall business. Are they able to make a difference? Are they able to bring in more clients than usual? Is their contribution affecting your profit margin? If everything looks good, you're well on your way to driving growth and profitability for your salon or spa.
2. Salon Marketing promotions and strategies:
What are the things to keep in mind while doing Salon Marketing promotions?
The motive of every marketing strategy or sales promotion is to bring in more clients through the door. It's not always that a marketing campaign shows positive results. There may be times when a particular campaign just misses the mark. Instead of abandoning a campaign underway, try again. Measure if your last promotion was able to bring in new clients. Analyzing what kind of promotion drives results will help you stay on track. If a particular promotion helps you stay on track, do more of it.
3. Purchasing new tools for Salon:
What are the things to consider before purchasing new tools for Salon?
A major crowd-puller to any salon is the kind of equipment available. Do you have something that's not there in any other neighborhood salon? When adding new equipment or retail stations to your salon, consider if they are worth the investment. Once you start calculating ROI on every purchase, you will be able to decide what to buy in the future. While purchasing new things is a good thing, you really know if it drives profits or simply breaks the bank.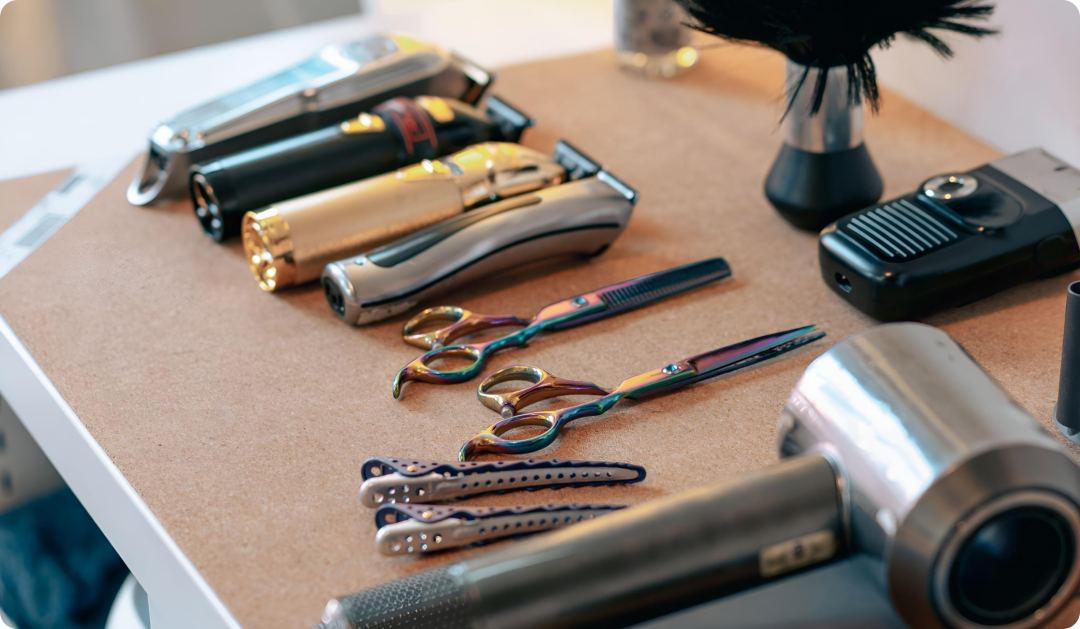 4. Investing in salon software:
Why should we invest in salon software?
Anyone in the beauty business looking to drive investment should put their money on beauty salon software. The software will help you drive real return, increase business efficiency and make significant improvements to your daily salon operations.
MioSalon, salon & spa management software drives ROI in different ways. A lot of real users have used the software to drive growth for their businesses. The analytics and reports feature in the software is a sure-shot way to check how your business is tracking overall. It also gives you individual reports and detailed insights on revenue, tax, and marketing campaigns. It's the easiest way to measure your entire business in a cloud.
How does Salon Software improve Salon & Spa Operations?
1. Save time on administrative tasks:
As a salon manager or receptionist, do you spend multiple hours per week on administrative tasks such as scheduling employees, tracking appointments, or making calls to remind clients of their upcoming appointment? What if you could use this time in a better way? Salon software makes this dream come true. The online booking feature of our software makes it easy for clients to schedule appointments via the website and social media pages. This increases bookings significantly. Once the appointment is scheduled, automatic text reminders are also sent to the client. This helps in reducing cancellations and no-shows. Additional resource: Salon Offer Messages & Templates to Maximize Revenue.
2. Integrates payments:
With our recent update to our spa management software, we announced integrated credit card processing. The feature in itself has huge benefits. Our main aim is to encourage the effective running of your business and long-term growth. You no longer have to switch between systems as a client waits. It also results in improved processes and fewer errors since all the data input is automatic. It also enables clients to make payments for appointments online. This means that even if a client doesn't turn up, you're still at a winning edge.
3. Reduced time on accounting and payroll management:
Accounting can take up a large chunk of your work. It's time-consuming and tedious. Hiring someone to do it for you can be expensive too. MioSalon simplifies this aspect with its inbuilt bookkeeping feature. The robust payroll management feature and customized reporting ensure all your data is in one place. It helps with product inventory management, employee management, incentive management, and expense management. While the chances of human error are reduced, the overall ROI increases.
Most viewed: Maximize Profits with Salon Inventory Management Software
Why Invest in MioSalon Salon Software?
1. No more no-shows:
MioSalon sends out automated text and email appointment reminders to all your clients. The features are fully customizable. You can personalize the message and adjust the timing and frequency of the reminder messages. Most salons that use MioSalon say that their no-show rate has reduced considerably and they are making more profits.
2. Increase client retention:
Retaining clients is a major headache. The robust automated marketing and online booking system help you retain customers easily. You can easily target your marketing messages to different clients and make it easy for them to plan their recurring visits. You could also review their past purchase history on the software and send out emails to them if you haven't seen them in a while. Also, don't forget to check out these Successful Salon Loyalty Program Ideas to Retain Existing Clients.
3. Win new clients:
When a salon or spa offers flexibility in its appointment scheduling system, more clients are prompted to visit. These days, everybody is looking for convenience. The easier your system, the more clients you'll have at the end of every month. An online booking system ensures you are open 24/7/365.
Now that you know why return on investment in your beauty business matters, go ahead and calculate it on your beauty salon software. Knowing where you stand will also help you make critical business decisions.
If you want your salon to grow, visit the MioSalon signup to invest in the best salon software.