The Hiring Blueprint: Crafting Your Perfect Salon and Spa Team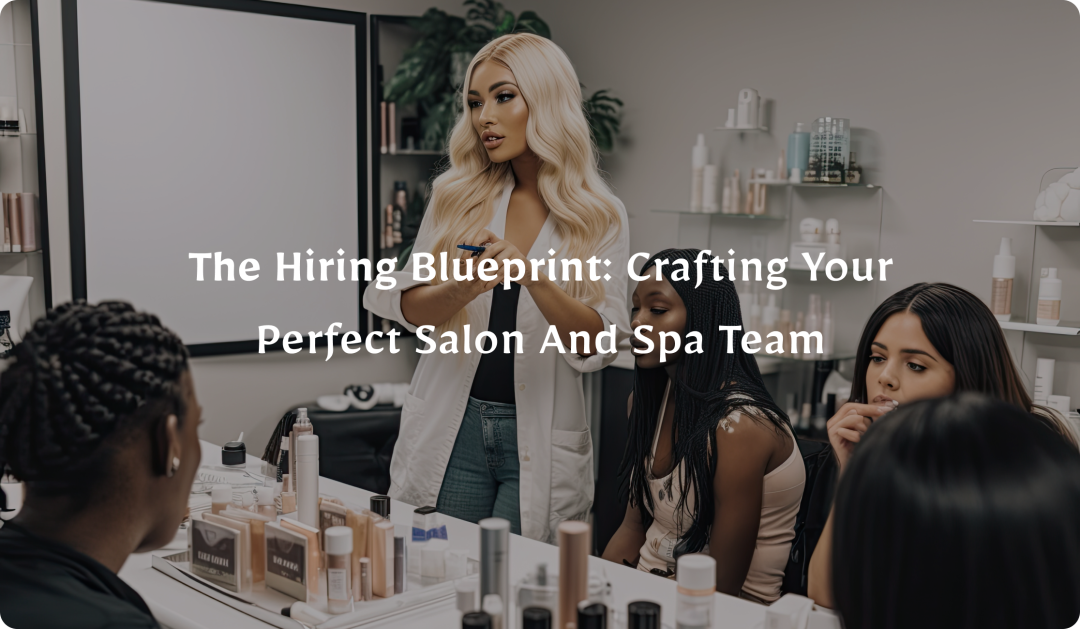 Spa And Salon Staff Recruitment & Retention Tips
Every salon or spa owner would agree that the success of their business depends on their employee's talents and skills. You have clients walking into your salon because you house highly talented beauty professionals. However, finding the best team isn't always a walk in the park.
With so much competition out there for qualified salon personnel, how do you go about finding the right talent for your salon that will be the right fit behind the chair?
If you're hitting the wall, we have you covered with some proven techniques that will be your complete guide to hiring the right Spa And Salon Staff.
Here Are The Best Ways To Hire The Right Spa And Salon Staff
1. Know When To Hire
Even before you set out on a hiring spree, it's important to define a few things. Don't just hire employees because you want to. Do it only if it is required. You can't book clients if you don't have available time. Check your salon software to see the current availability of your appointment schedule. How full is your existing team already? If the time available is less than 20%, it is a good indicator to increase productivity and reopen appointments for the clients you are turning away. Also, if a client calls you days in advance to schedule an appointment, it's a good sign that you might want to start looking for someone new on the team. Also, today's hairdressers and stylists don't just look for great pay, you need to offer them something more than money in order to convince & manage them.
Also Read: The Best Way To Manage Salon Staff Efficiently
2. Evaluate Your Business
Before you go ahead and post your job offering on different hiring portals, it's the perfect time to evaluate your business. Think about where you want to be in the next 10 years. Do you plan to open another branch of your salon or do you plan to add another chair to your existing salon space? With some clarity in your mind, it will become easier to hire stylists that are on the same page as you. If you want to expand your services, you will want to find someone who is focused and goal-oriented. Hiring and retaining employees is one of the most challenging aspects of being a salon owner. While the process is daunting and time-consuming, it is also very stressful because the future of your business is riding on the skills of every employee.
Check this: Why Every Salon Owner Needs a Business Plan
3. Post Your Job Description And Offerings
Owing to the digitized world we live in, there are many places where you can post your job offering. Whether you post your job offering online or offline, make sure the job description you share sets the tone for the hiring process. If your job description is strong, you will be able to hire the right talent. Also, as you set out to hire employees, make sure your salon's online presence & reputation is visually updated and appealing. Today, most youngsters do a background check on their future workplace before applying for an open position. Besides your website, your social media pages too should be fully updated so that people fall in love with your line of work and culture even before they apply and get on board.
Also, check this: Tips to Fix the Online Reputation of Your Salon
4. Tap Your Professional Network
One of the best ways to seek out exceptional clients is by attending hair shows. By doing this, you can observe how a client responds to a client's needs and how they work in general. You can also spread the word in your personal and professional network. As a salon owner, your word carries weight. When aspiring stylists and professionals learn about an open position in your salon, they will be more engaged to learn more. Referrals are also a proven technique to hire stylists. Talk to your existing hairdressers and manicurists to see if they can recommend someone. If they have a match in mind that can suit the operations of your business, they're more likely to refer a good candidate to you.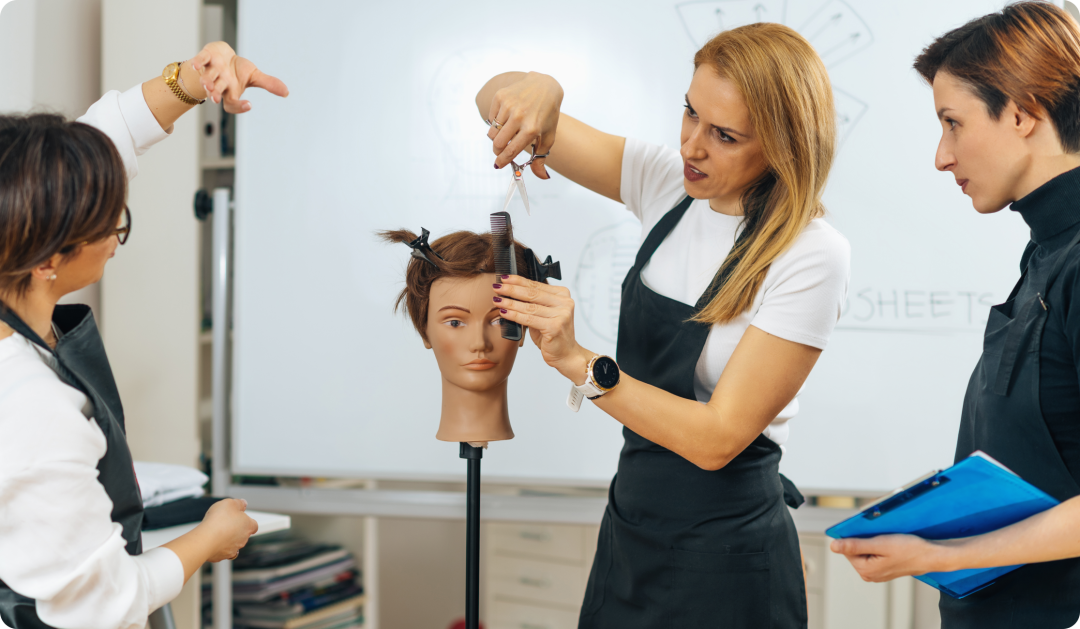 5. Conduct Interviews
Once you've shortlisted a few candidates, the next step would be to conduct an in-person interview. More than resumes, this process will help you find the right fit for your salon. To make sure everything goes as per plan, it's important to ask the right questions. Start with situational questions. Find out how they respond to tough questions by asking them how they will handle themselves when they join a new team. Keep gauging their responses and making notes. Also, since the salon and spa business is a service-oriented industry, look for a candidate with great interpersonal skills. They should be proficient at communicating, listening, problem-solving, and decision-making. Another important step, salon recruiters highlight is that it is important to articulate a salon's mission and vision to potential hires. Ask them the kind of salon culture they thrive in and whether they will be able to fit into your salon's philosophy and culture or not.
6. Welcome The New Hire
Now that you've found a new team of salon professionals or made a single hire, the next crucial step is to go about retaining them. Also, you need to have a definite onboarding process in place. You will have to introduce them to your salon practices so that no confusion or mess-up occurs in the future with regard to your salon policy or client. Introduce them to your salon management software and show them how things are done. In the beginning, itself, establish clear performance metrics, a working system, and a professional development plan. This way, they can seek personal growth opportunities and help you achieve business goals.
7. Communicate Effectively
If you've hired a new team, you need to communicate with them often. Your communication with them should include coaching, mentoring, and training. Constantly provide them with feedback on how they're doing. If they manage to increase client referrals or upsell additional salon products or services, incentivize them. Setting up a commission structure is an art that mutually helps and you have to know how to set up the best commission structure to encourage your stylists to bring more money to the table.
Also Read: Tips And Tricks To Upsell Products And Services In Your Salon
8. Invest In Their Education
The trick to retaining salon stylists and hairdressers is to continuously invest in their education and training. Provide them as part of your professional development plan so that your employee's job satisfaction increases tenfold. They're also more likely to stay when they see that you are showing interest in their professional and personal development and growth
Hiring new spa and salon staff and retaining them is not as daunting as it may seem. When done right and with a little finesse, the process becomes exciting. Also remember, keeping employees satisfied on the job is more than providing a lucrative salary. To manage staff performance, incentives, attendance, and wages, and analyze their productivity, use MioSalon, the spa software.