How a New Salon Can Secure Its First 100 Customers?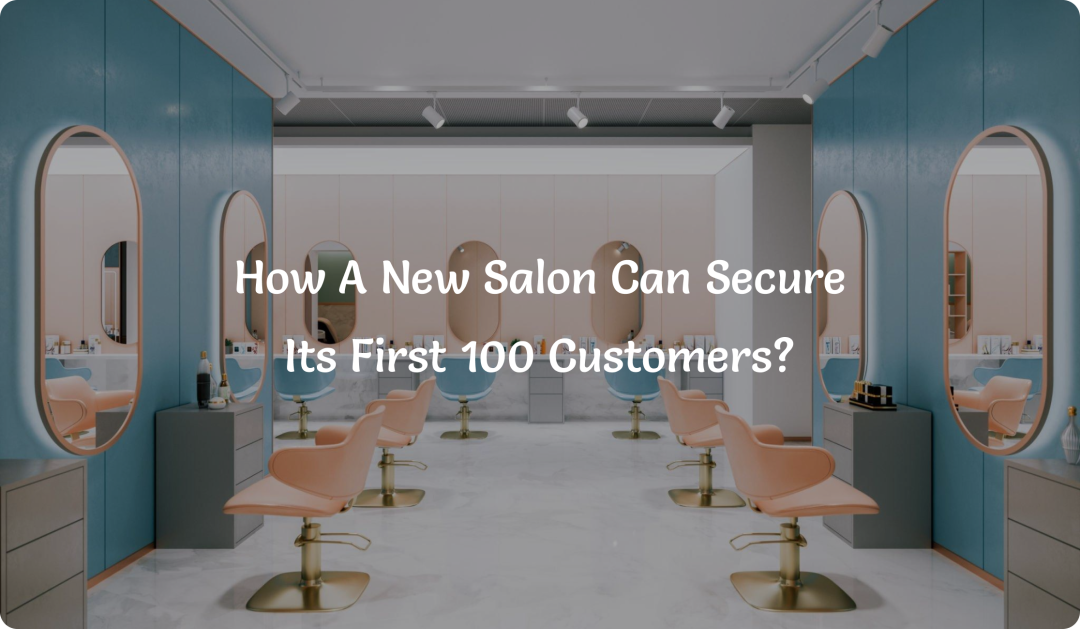 If it's always been your dream to open a new salon or spa, you really do feel accomplished once you get there. You've got the best stylists in town and top-notch amenities, what more do you want?
Well, once you are fully geared, you need to work towards spreading the word and building your client base. What's the point of running a salon if your salon appointment software looks blank or your stylists are sitting idle all day long?
Just like starting a business is tough; securing your first loyal customers is probably also one of the most challenging aspects.
Getting customers through the door and retaining them is vital to the growth and survival of your business.
If you are unsure about how your new salon can secure its first 100 customers, we've got you sorted. With our tips and hacks, your salon or spa will flourish.
Sort the basics
Opening a salon can be a very overwhelming moment. When you start a business, you need to get down to the specifics. You may want to open a hair salon, nail salon, or massage therapy center, which is good.
However, you need to delve deeper and question yourself:
• Who are you going to open it for?
• Have you done any market research?
• Is there a niche market you want to focus on?
• How do you know that these people want your services?
• Does your brand align with your potential customers?
• Do your prices align with the value you are providing?
Only once you sort the basics you will be able to focus on securing clients that matter to running your business.
Spread the word
Whether you open a business and tell no one, you're going to go nowhere. Firstly, never be shy about talking about your new salon business. Wherever you go, tell people about the services you offer. Maybe there's something only your salon or spa offers that no other in the city does. People are interested in such details.
You need to be fairly committed at this stage. You could also rope in people that have a strong influence on your target market. With regard to the beauty business and salons, influencer marketing always works.
You could probably ask an influencer to give you a shout-out on their Instagram profile in exchange for a free service at your salon. They'll happily do it and help you get the word out.
Word-of-mouth marketing is another thing that really works. If you have a client coming in for a haircut, tell them to recommend you to their friends and family.
Get online
Once you have your basics in place and tell people about the existence of your new salon business, you need to put your business online. Being inhabitants of a digital era, your online reputation really matters.
You can start by creating a Facebook and Instagram page. Invite your friends and family to like it. Once you've secured 50 likes, start posting industry-relevant content.
You can also consider creating a captivating and intriguing website. Once you have your Facebook page and website in place, you can integrate your online appointment widget that leads clients to your salon software.
Every time a client takes an appointment, ask for their email address and add it to your database. Use your salon software to send them appointment reminders and future marketing messages.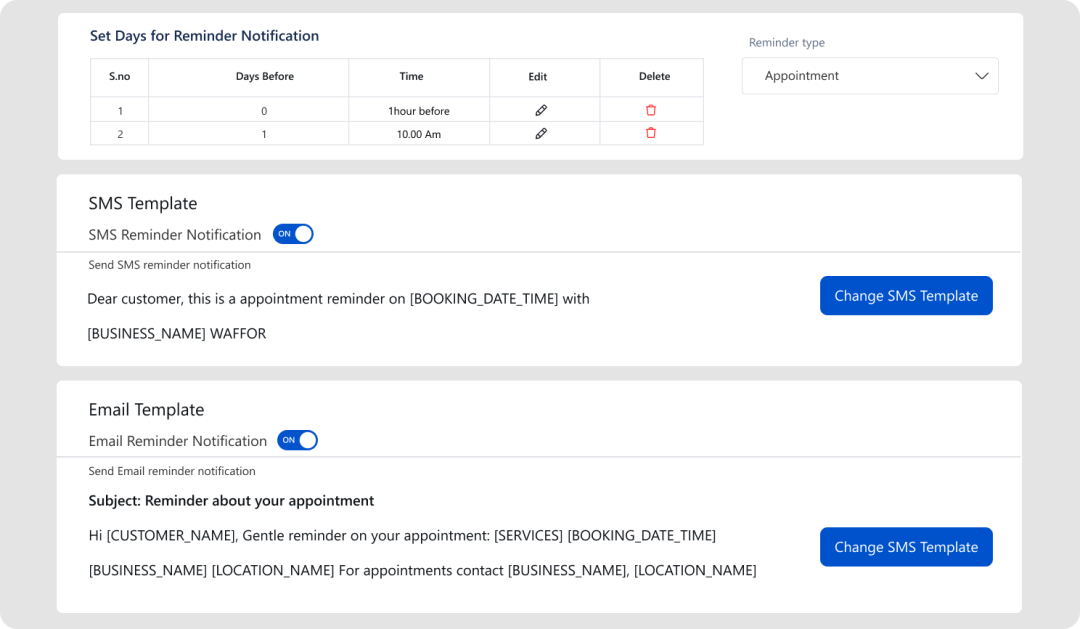 At this stage, you will start seeing more clients than usual in your salon. However, your job doesn't end here. This is just the beginning. The clients coming at this stage are just enough to keep your stylists busy not to increase your overall bottom line. The end goal of any business is to make money. Thus, get on that marketing hat.
Reach out to your niche market
There are a lot of people out there who are hesitant to visit your new salon because they don't know what you offer. Maybe you are branding yourself as a hair salon but offer nail art services too. Thus, it is most to get creative with your marketing messages. Once you know who your customers are, find out what they are interested in.
You can also create a survey form and pass it around in areas where your target group is. Your advertising messages should include what you specialize in as well as the other miscellaneous service you offer.
You can track your marketing campaigns on your spa software to see which group is responding the most.
Ask your stylists to bring in people
Your stylists want to stay busy, they will make sure to get your salon and clients. Make them feel like they're a part of something and delegate responsibilities. Most stylists often quit their previous jobs and join a new salon. Ask them to let their old clients know where they've moved. A survey reveals that once a client is set with a particular stylist, they're ready to switch to any salon in case the stylist moves out.
As a salon owner, you must capitalize on this and get your stylists excited about your new business. Once they start bringing in clients, you are covered.
Give your customers a top-notch experience
By now, you would have got at least a few bookings on your salon appointment software. The number may not be great but it's enough to start off with.
The best way to up your game is by offering clients a one-of-a-kind experience. Don't do what everyone else does and offer average services. Go the extra mile and make your clients feel like they've picked the best salon or spa in town. The quality of service you offer your first-time client will determine if they will come back or not.
Remember, as a stylist or new salon owner, your goal is to outdo yourself every single time. At every step, retaining your client should be on top of your mind.
Ask your customer to refer at least 2 customers to you
The beauty business thrives on referrals and word-of-mouth. Once you give your existing clients an incredible experience, they'll automatically refer your business to their friends without you even persuading them. Having said that, don't be shy about asking for referrals either. If a client praises your services, politely tell them that it would be great if they referred your salon to their friends. Honestly speaking, most clients will do it if you ask them to.
Once the clients start coming to your new salon, you need to give them the best service that will make them want to come back. Even before you get started with your beauty salon, invest in MioSalon, salon software, which is curated for hair salons, spas, nail salons, and health and wellness centers. Our software makes running a business easier. To get a feel of MioSalon, sign-up for a free trial!