Important Steps To Build your Salon Client Database Quickly Like a Pro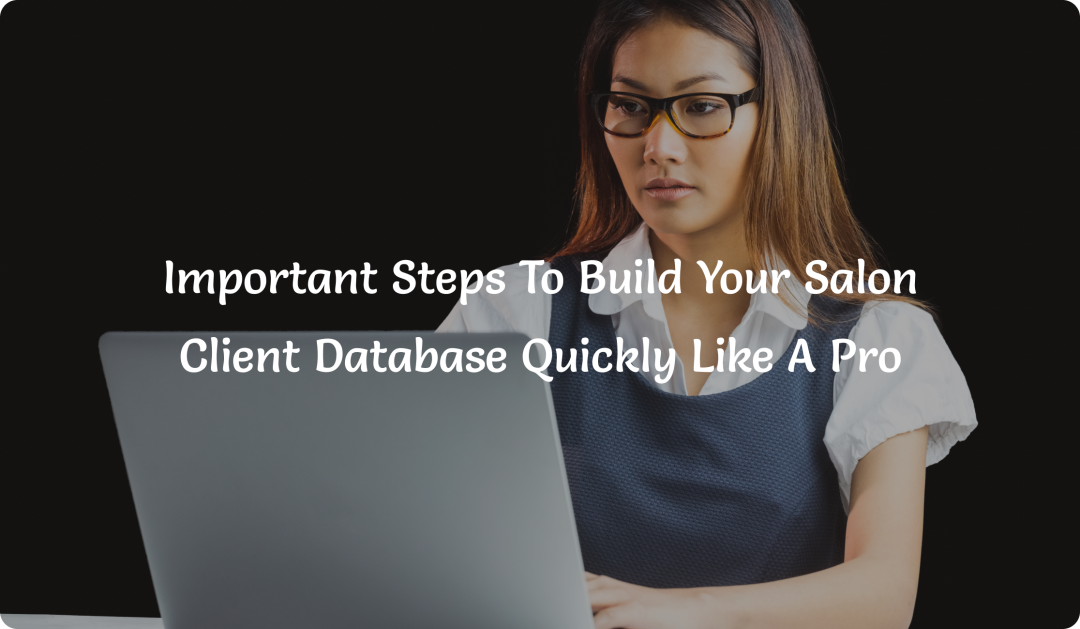 If you own a salon, it is vital to constantly remind your clients that you still exist in the business. Imagine you've opened a new branch or launched a new line of hair care products, how will you let your clients know? There are several ways to get that done such as text messages, emails, and calling them. While there are many mediums to send out news and promotions about your salon to your clients, the question is: who are you going to send these emails to?
How can you gather an extensive salon client database without being perceived as irritating?
Well, if you've still not considered building an effective client information system, it's high time you do. A consolidated, quality client database is a sure-shot way to increase revenue for your business.
When you ask a client for their email address, they don't always want to give it because they know what it's for. Let's accept it – nobody likes to be spammed. Only so that you don't come across as pushy, we've chalked out some easy and subtle ways in which you can secure email addresses from your salon and spa clients.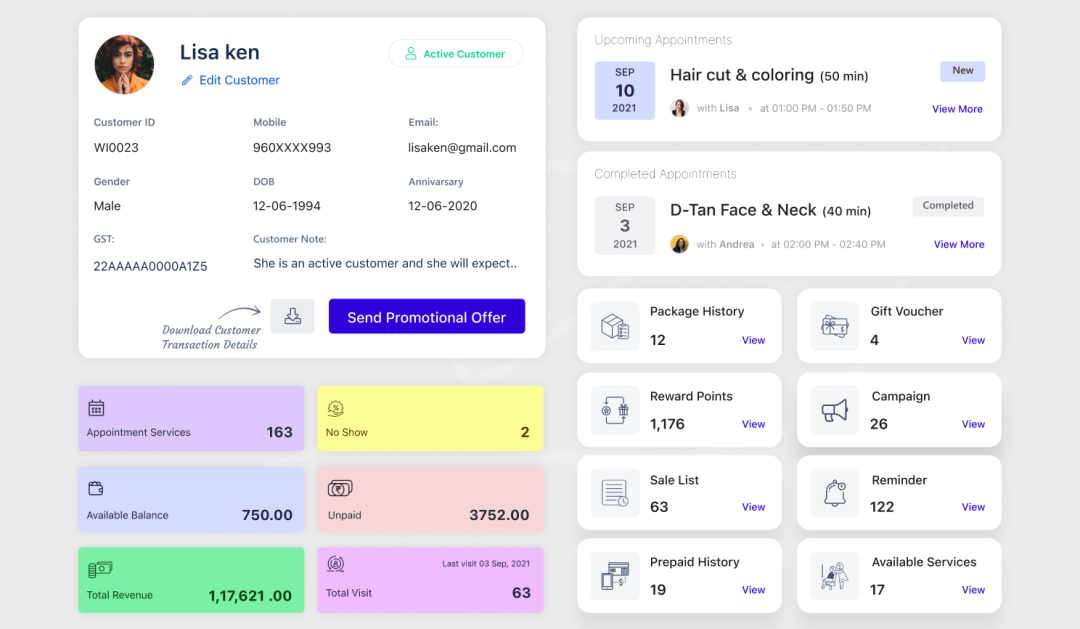 You may be interested in: Create Your Salon Email Marketing Campaign With These Templates
1) After a transaction, ask where the receipt can be mailed to: Owing to the usage of salon & spa software, a lot of businesses are going paperless on salon record keeping and management. Also, as an environmentally friendly initiative, salons have discontinued physical receipts. They instead just send it directly to the client's inbox. During checkout, all you have to do is ask the client for their email address so that you can send them the bill. Here's a win-win situation for you!
2) Use Facebook & Instagram to collect email data: Contests and competitions are a part and parcel of every social media strategy. Set some terms and conditions for people to enter the contest. Don't just ask for a like or share. Tell your clients that if they wish to participate, they will have to share their email addresses. Use Facebook to collect email data and then use email marketing to get these clients through your salon door. In a matter of a few days, you'll be shocked to know the large number of email addresses you would have collected.
You may like: Holiday Marketing Ideas For Salons & Spas 2022
3) Encourage clients to book online: Gone are the days when people would make telephone-based appointments. Once you switch to salon software's online booking system, encourage your clients to only make their bookings there. Make it mandatory for them to provide their email address here. The database can be used for future marketing emails as well as to remind your clients about their upcoming appointment.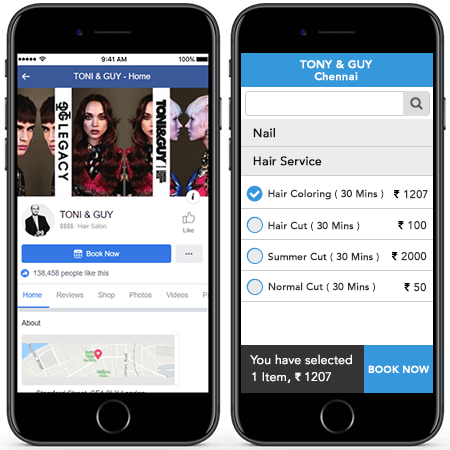 4) Convert them to your Salon website: Always have email newsletters sign-up on your salon website. 50% of the people who visit your website are likely to sign-up. There, you're expanding your database.
For more info: Create Your Salon Email Marketing Campaign With These Templates
5) Referral contacts: When an existing client refers their friends or family to your salon, ask them to share their email addresses too. Most clients may not have them. However, they will make an attempt to get it from them.
6) Use every opportunity: Whether it's a walk-in inquiry or a salon event, never miss the opportunity to attract individuals back to your salon for a service. Just ask the person at your front desk to collect as many details as possible. Learn how to be a great receptionist!
Now that you've collected an efficient client email database, here are some fundamentals you must keep in mind:
1) Accuracy is key: Collecting client databases for your salon or spa is not just restricted to email addresses. There's a lot more. It is important to ensure that every field of information has some kind of data including correctly inputted phone numbers, email addresses, birthdays, and anniversaries. Before the client leaves the salon, check the accuracy of the information. Only when the information is true, you can provide the very best service to your clients.
2) Choose a mode to retain client information: Now that you have a sufficient client database, it's time to get it more organized. You must move from an outdated and obsolete method of recording information to a streamlined method. The best way to get the most out of your contacts is to invest in good salon and spa software. The software will not just practically manage your contacts for you but will also make marketing easy.
3) Keep your client database up to date: Efficiency in maintaining a client database record is important. If your marketing emails are not reaching your clients, it's time to recheck this information. If you have a client's phone number, call them to check if this is still the email address they're using. People regularly change their addresses these days. Thus, validating them every six months is important. You don't want to waste an opportunity targeting the wrong people or a disengaged audience.
4) Keep it Secure: Every single piece of information that your client has dropped to you means a lot to both sides. As a Salon owner or manager, securing your client's information should be at the top of your priority list. Client confidentiality is the key when it comes to the beauty industry. In order to keep your client information safe & secure, you have to use salon management software that is completely secured.
With Social Networks dominating the game so well, it doesn't mean that Email marketing is dead. A study reveals that email marketing is 40 times more effective than social media. Therefore, if you are not capitalizing on this opportunity, you are missing a major set of clients. People still regularly check their emails, just make sure that you don't spam. Personalized emails are 26% more likely to be opened and implement automated Email & SMS campaigns for birthdays, Wedding anniversaries, and Special Offers.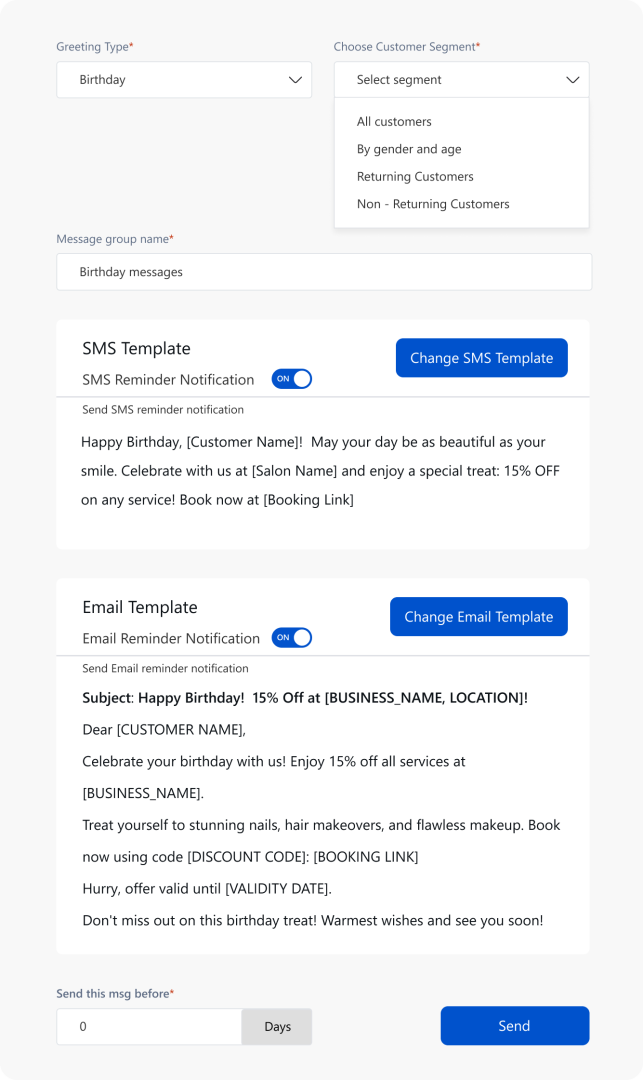 Here are a few ways in which having an organized email database will keep your clients loyal, rediscover old ones, and get new clients through your salon door:
Not everyone uses social media but most people these days have email addresses.
Email marketing allows you to be targeted and relevant in a way social media cannot.
You get a chance to deliver specific content directly into a client's inbox. You don't tend to get lost in the clutter like social media.
No other marketing channel gives you so much information about your client. With email marketing, you know exactly who has received your email, at what time, and whether they clicked on it or not.
Email marketing drives traffic to your social media pages, online booking system, and website.
It keeps your salon and spa services right in front of your customers and ahead of your competition.
If you are looking for an efficient and organized way to store your salon client database, we at MioSalon have your back. Our spa software is curated to make storing client databases simple. Information can be easily retrieved and edited at any time. Besides storing client credentials, you can also store past purchases and previous treatment and service history.
The first step to reaching out to customers and retaining them is by using salon management software. Automating your salon & spa operations helps your business embark on the growth curve.