Tips To Create Like-Worthy Content On Your Salon Facebook Page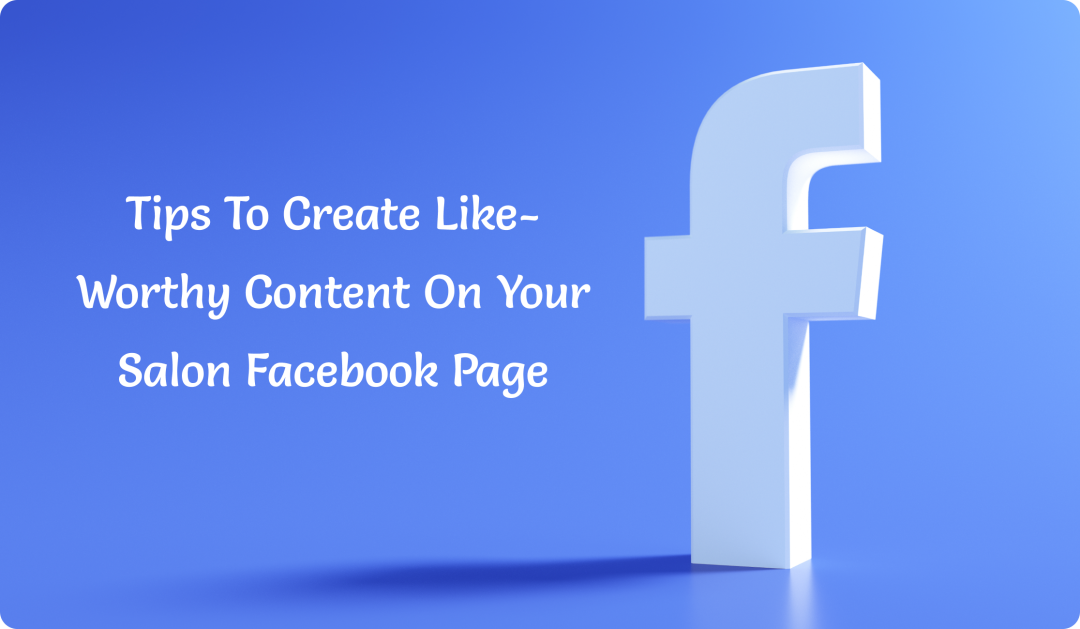 As a salon or spa owner, it is an absolute must to have an active social media page for your business. These days, your potential target audience judges your spa based on the type of content you post on Facebook, Instagram, Pinterest, and Twitter among others.
According to a study, Facebook remains the most popular social media platform where people spend close to 50 minutes a day. Your salon and spa's Facebook page is not just your calling card but also presents an opportunity for you to build and maintain a rapport with your new as well as existing clients.
Another bonus of having a well-maintained Facebook page is that it increases your chances of appearing on popular search engines.
If you are in the beauty business and are still struggling to maintain a Facebook page, you need to read this.
You might like: Steps to Market your Newly Opened Spa Business
Most salon Facebook pages aren't working because of the kind of content that's being posted. There's nothing fresh about it. Same old client reviews, client photographs, and special offers and deals are being posted. While there's nothing wrong with posting such things, it's not always inviting enough. To step up the ladder, you will need to write better posts. By doing this, you will not just increase your Facebook followers but also get more likes on every post.
Tips On How You Can Get Your Salon Facebook Page Right
1. Target the right audience:
Many people mistake Facebook to be a numbers game. However, it's not always about the numbers. When you create content, you don't just want any random person to like it. Even if they do, what's the point of that like? Is it going to convert for you in the form of a new client? The answer is no. Thus, every post you create should target the right people. Those that you would love to have as your hair or beauty clients. You can't appeal to everyone on Facebook. Thus, focus on getting likes from your ideal client. Your ideal clients are those who love the treatments you offer and visit your salon regularly. Use your spa management software to find your ideal clients. Every time you create a post that you think may appeal to them, you can tag them as well. Tip: Focus on getting quality likes not quantity.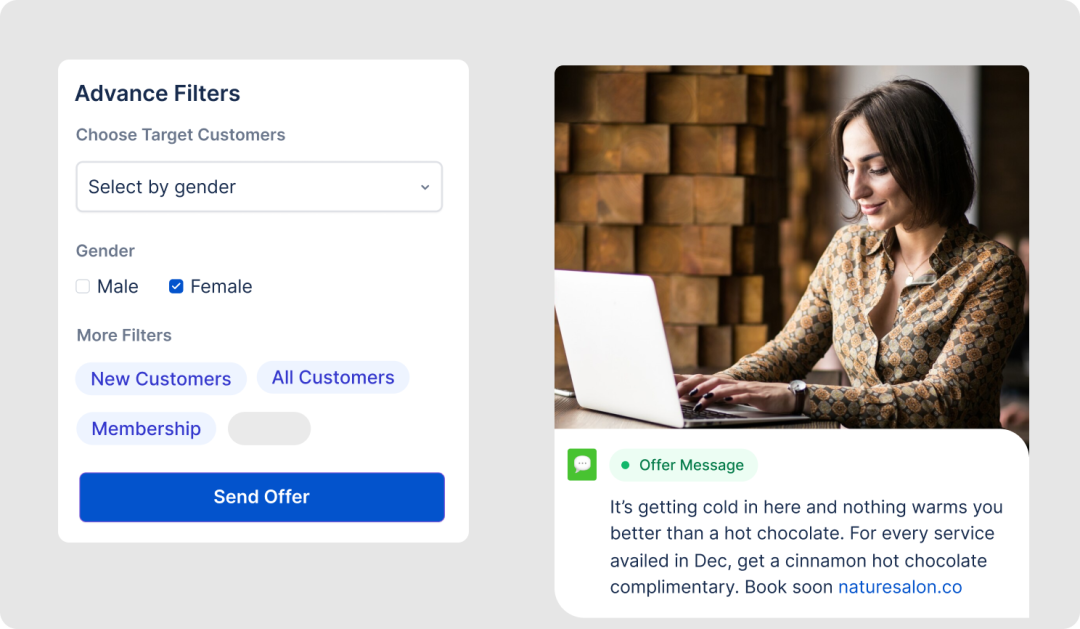 Also Read: 7 Proven Ways Of Attracting New Clients To Your Salon
2. Post interesting and fresh content:
In order to keep your Facebook page active, keep rotating different types of content. A good idea would be to create your ideal sequence at the beginning of each month. Here are some ideas:
3. Create a compelling offer:
Your clients love it when you consistently roll out compelling offers. From product discounts to gift card promotions, do it all. You can also have special offers for exclusive occasions in a month.
Most Read: 8 Top Attractive Salon Offers To Drive Clients
4. Be inspiring:
Devote one day in the week to share some inspiring quotes with your clients. In case you run out of quotes, you could also post beauty hacks and tips. Such kind of content really keeps your clients engaged. They will keep coming back every week to see what's new.
5. Before and after pictures:
The best way to boast of your craft is by sharing before and after pictures. Clients will only come to you if they see real results. If you post snapshots of your clients, your Facebook audience will be pretty convinced. If someone is in need of a similar treatment, they'll visit your salon without a thought.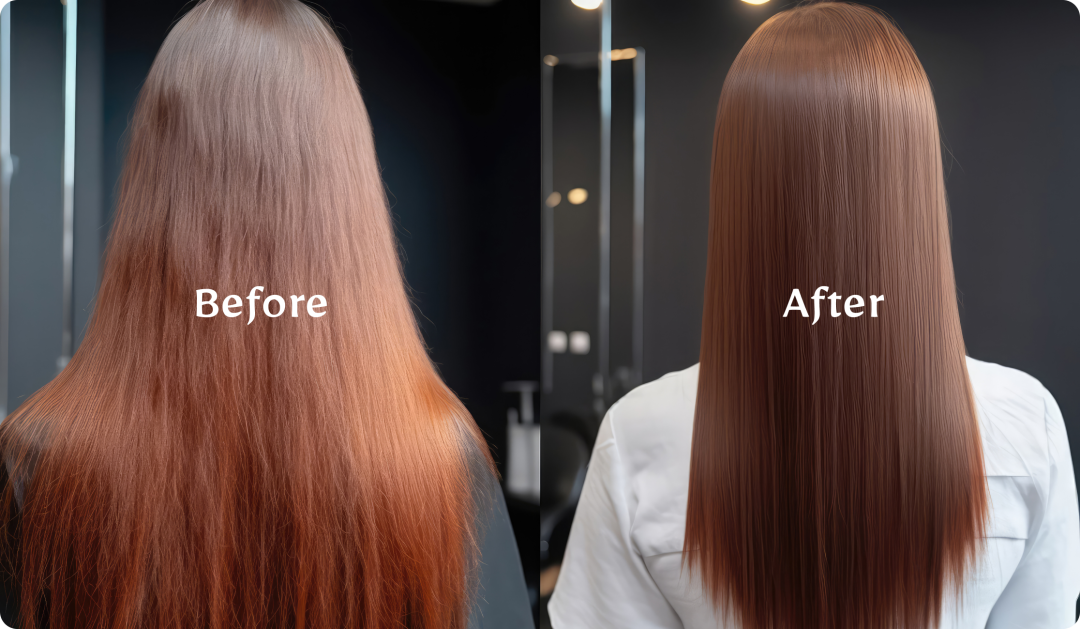 6. Product spotlight:
As a salon owner, you don't want to just generate sales from selling your services. Putting your retail products in the spotlight is equally important. If you house a special range of hair and skin products, let your clients know.
7. Write quality posts:
Once you know the kind of content you need to create, you need to work on framing the updates. Don't say things just for the sake of it. Always remember in social media, less is more. Thus, keep your posts short and sweet. When people are using Facebook, they usually skim through the posts. If you write long posts, they might even go unread. If you want to get more likes – use short sentences, use bullet points, add relevant industry hashtags and watch out for spelling and grammar errors. The ideal way to ensure your posts are error-free is to make another person read them aloud. This leaves no room for mistakes.
Also Read: Effective Ways To Engage With Your Clients Using Instagram For Marketing
8. Add an online booking widget:
There's no point of a Facebook page if it doesn't convert for you. Your top priority should be to get clients to book an appointment as they land on your page. Thus, add the online appointment booking widget from your spa scheduling software on your Facebook page. This way, you can be sure that if clients are impressed with the work you do, they'll immediately schedule an appointment. It is a kind of call-to-action.
Also Read: Surprising Benefits of Online Booking For Salons, When Done Right!
9. Promote your Facebook page across all salon marketing channels:
The whole point of social media is to be social. Thus, if your salon Facebook page is up and running, spread the word. Make sure the link to your page is included on your spa software, spa website, pricelists, appointment cards, and e-newsletters.
You might like: How To Improve Social Media Presence By Salon Facebook Marketing?
10. Offers increase likes:
Did you know? 41% Facebook users liked a page in order to avail the benefits of a discount or special offer. Remember, a great section of your Facebook followers are always hunting for special deals. If you are looking to boost your Facebook numbers, include a mix of special deals from time to time. To get maximum engagement on such posts, you can also put some money on them so that the reach is higher. However, always create offers that help you still stay in profit. In the quest of giving clients offers and deals, don't end up hurting your bottom line.
Check this: Improve your Salon Business with Salon Offer Messages Templates
11. Mobile optimized Facebook page:
55% users access Facebook through their mobile phones. When creating cover photos, you will have to create two sizes – one for desktop and one for mobile. If you miss doing this, the cover photo will appear cut and won't be legible. Each time you update your salon Facebook page with any information, make sure to check if it looks fine on a mobile device. It should look just the way you intended. When your page is user-friendly across multiple devices, your likes are bound to increase.
Are you ready to get your social on? The above tips are tried and tested and are sure to give your salon Facebook page the jumpstart it needs. If you want to effortlessly manage your business, get MioSalon, spa management software.