How MioSalon Can Help To Run Your Salon Business Successfully?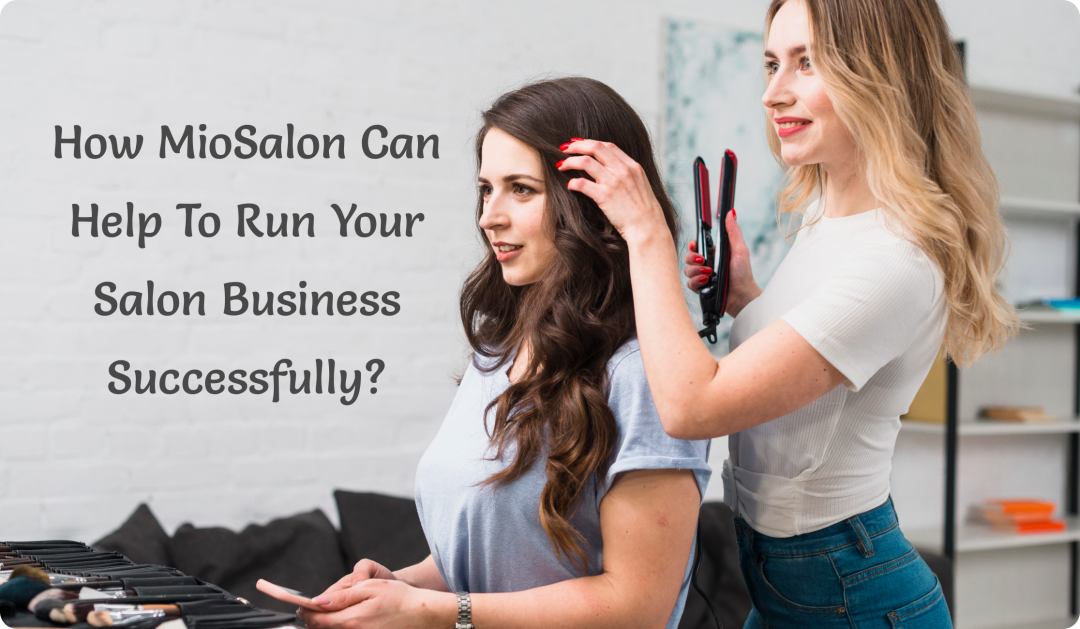 Not long ago, you may have started your salon business with just a few chairs and a couple of stylists. Between employee training, deciding interiors, product choices, and marketing, salon software would have probably been the last thing on your mind.
Honestly speaking, successful salon owners no longer scribble down appointments or perform inventory checks with pen and paper. They instead opt for salon management software. There are numerous reasons why salon owners opt for software that will streamline operations and help run their business more efficiently.
As a salon owner, you need to constantly look for ways that will enhance the effectiveness and profitability of your business.
Also Read: Major Problems Faced by Salon Owners to Gather Customer Feedback
If you're still not convinced, here are a few features incorporated in MioSalon – Salon and Spa software that can help run your business successfully:
Easy Appointment Scheduling:
With an automated booking system, clients can schedule their appointments at any time of the day. Also, they can do so without the help of a receptionist. Clients can make an appointment through your website or social media pages. It completely eliminates the need for any kind of human interaction. Besides scheduling an appointment, clients can also modify, or cancel the appointments at their will. It also gives them the freedom to see calendar availability and book accordingly. Once the appointments have been made, they will automatically reflect in the salon software.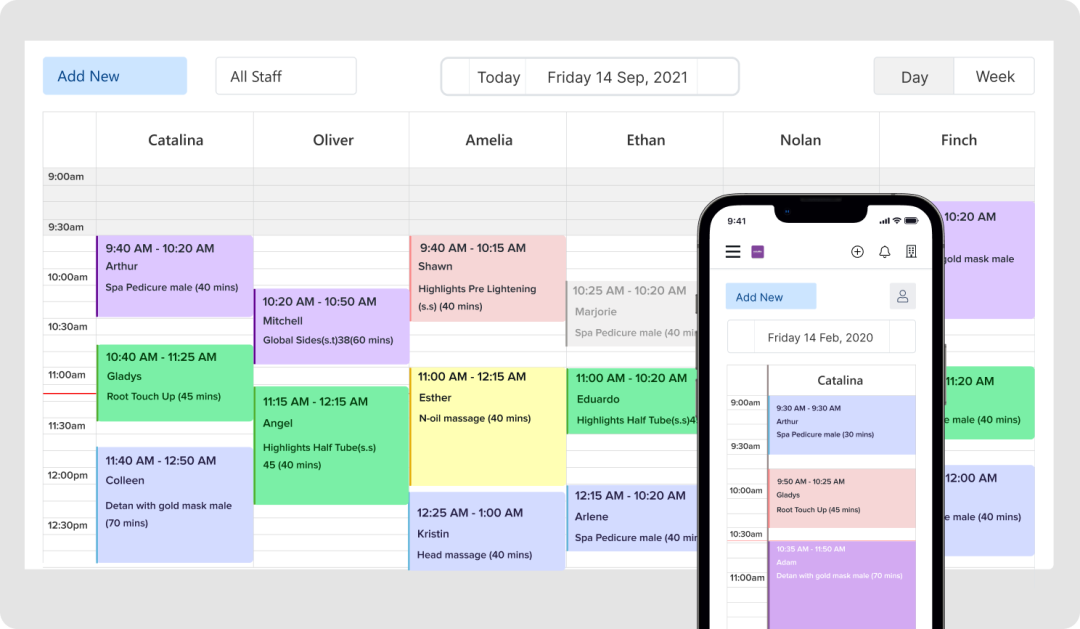 Most Read: Appointment Management: Key to Salon Success
Appointment reminders:
If your clients book their appointments weeks in advance, it generally tends to slip their minds. No-shows and latecomers can hamper the productivity of your stylists and the profitability of your salon. Our salon management software comes with an automated text message reminder function. Just before the appointment, it sends out reminders to the client telling them they have an upcoming appointment at this time with this particular stylist. This feature reduces the number of no-shows and increases the frequency of clients coming through the door.
Customer relationship management:
In the beauty business, maintaining a cordial relationship with your customers is a prerequisite. Also, you need to keep reminding them you're still in the game. But how do you remind them and tailor your marketing messages for them if you don't have their details? Just scribbling a client's mobile number and email ID on paper will definitely land it in the trash bin.
What if that client has visited your salon for the first time? Once you lose the sheet, the details are gone. However, that's not the case when you incorporate beauty salon software. The client database feature in our software safely stores all your client's personal information, their history of visits, and preferences. You can also set up automated reminders that will go out from time to time.
Inventory management:
Running out of product when a client arrives is the worst thing that can happen to your salon. Imagine a client is coming in for hair treatment and you no longer have the product. It speaks poorly of your salon. It will also leave the client unhappy and they might even post negative reviews about your salon online. To prevent all this, you need a foolproof system to check the products you have in stock.
Also, read this: Maximize Profits with Salon Inventory Management Software
To get real-time information regarding stock levels and retail sales, use the inventory feature on our salon management software. It can also order stock for you when you reach certain thresholds. This will ensure that you always have stock of the necessary products. Also, with the software system, you gain a better understanding of what's moving out quickly. When ordering new products, you can even check client history on the software to see what products are most favored by clients.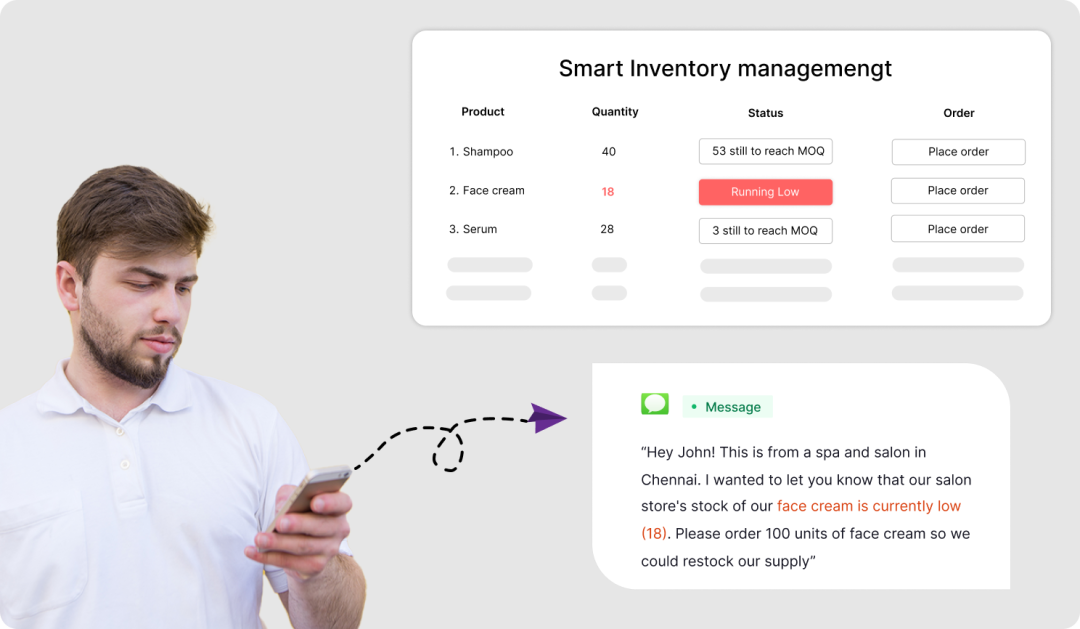 Loyalty programs:
Loyalty schemes encourage clients to return to your salon in the future. It also makes them want to get their friends along too. Running a loyalty program in your salon or spa is a great way to entice new customers and retain existing customers. It is a simple and effective way to let your clients know that you value their time and business. To keep track of the points accumulated by a client, spa software comes in handy. It monitors the total points accumulated by a client. When they redeem the points, it automatically gets deducted from the existing points. Having all your salon operations in one centralized location definitely brings more flexibility to your business and peace of mind.
Increased profitability:
Having effective salon software in place will also improve the profitability of your salon. Clients today demand experiences that are quicker and easier. From bringing inflexibility in the appointment booking process to enabling faster checkouts by using the integrated POS system, a client's overall satisfaction with your business increases.
Also, read this: Make Informed Business Decisions with MioSalon's Reports And Analytics Feature
Statistic reports:
Generate easy-to-read, automated performance reports time and again. As a salon owner, you can generate your finances, clients, employees, sales, inventory, and promotion. It also helps you set goals for your salon and track them weekly, monthly, bi-weekly or annually. You can be sure that the information you generate is 100% accurate since it is analyzed and calculated by the software. Besides that, it even gives you instant access to income and expenses and you feel more in control over your financial transactions.
Quick read: Important Steps To Build Your Salon Client Database Quickly Like a Pro
Better marketing efforts:
Using MioSalon, salon management software will definitely help increase your online presence and bolster your marketing efforts. Since our software integrates with top social media accounts, it becomes much easier to share content across multiple platforms. You can also manage what's being said about your business on online platforms. Our feedback management feature helps you keep track of negative and positive reviews. With automated email marketing and SMS, you can also reach out to customers who have not viewed your social media communication. Instead of executing different marketing plans on various channels, you can execute them all from one common location. This helps you reach your target demographic better and also helps you monitor the results that have executed the campaign.
Recommended read: Holiday Marketing Ideas For Salons & Spas 2022
In short, MioSalon, salon management software also helps salon owners with business management, scheduling appointments, automated marketing, online billing, client management, and customer feedback management.
If you're still in two minds, get the free 1-week demo test to all MioSalon features and find out how beneficial it can be for your business. If you get stuck anywhere, our tech team is always there to help you get acquainted with the software and answer all your pressing questions.
There are many other features MioSalon offers that streamline and run your business successfully. Once you decide to take the plunge, you'll experience all of them rapidly. Try MioSalon for free.